Premium Interior Painting in Killiney, Dublin

Welcome to Farrelly & Co, your trusted source for premium interior house painting and restoration services in Killiney, Dublin, Ireland. With a commitment to excellence and a passion for transforming your home, we have earned a reputation as the go-to choice for homeowners seeking premium craftsmanship.

About Us
At Farrelly & Co, we take pride in our dedication to delivering outstanding results. Our team of experienced professionals is committed to exceeding your expectations, providing you with a seamless painting experience that enhances your home.

Our Services
At Farrelly & Co, we offer a range of services to cater to your unique needs: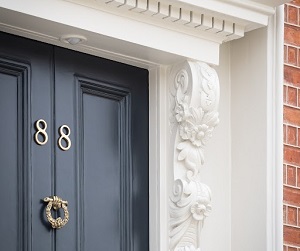 Restore the charm of older properties with our specialised restoration painting services.
Plastering
Achieve a flawless surface with our professional plastering services.
Why Choose Us
Choosing Farrelly & Co for your interior painting and restoration needs comes with several advantages:

Experience:  With years of experience, we have honed our skills to perfection.

Customer Satisfaction: Our clients' satisfaction is our top priority, and we go the extra mile to ensure it.

Premium Materials: We use our range of premium paints and materials for lasting results.

Attention to Detail: Our painters pay close attention to every detail, ensuring a flawless finish.

Our Paint Range
At Farrelly & Co, we don't just provide painting services; we also created our own range of premium paint that is richly pigmented, non-toxic and 100% vegan. Our exclusive paints are formulated to deliver exceptional results and are available for purchase in our online shop.
Frequently Asked Questions
How long does an interior painting project typically take?
The duration of a project depends on the size and complexity. We will provide you with a detailed timeline before we commence your project.
Is there any customer feedback available for Farrelly & Co painting services in Killiney?
Yes, you can find customer feedback and reviews for our painting services in Killiney on our
Google Reviews
page. We are proud of our positive reputation and the trust our clients place in us.
Can I see some of the projects completed by Farrelly & Co Painting in Killiney?
Read What Our Clients Say
Don't just take our word for it; read what our satisfied clients have to say about their experiences with Farrelly & Co. on our Google Reviews page.
Get Started Today
Ready to transform your home with premium interior house painting and restoration services? Visit our
Services
page to learn more about our offerings. Contact us through our
Contact
page or use our convenient
booking form
to schedule a consultation.
Choose Farrelly & Co for premium interior painting in Killiney, Dublin. Your dream home is just a brushstroke away!